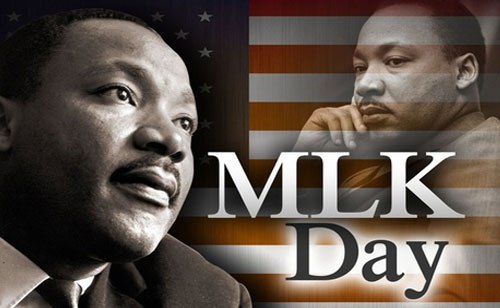 Martin Luther King Jr.
Day
is an American federal holiday marking the birthday of Martin Luther King Jr. It is observed on the third Monday of January each year, which is around King's birthday, January 15. The holiday is similar to holidays set under the Uniform Monday Holiday Act. The earliest Monday for this holiday is January 15 and the latest is January 21.

There are many activities planned in the area in observance of the MLK Holiday, we hope you will participate in one or more of these events.
---
Venue:
Venue Address:
Directions: