About Crusaders / First Lady Lavern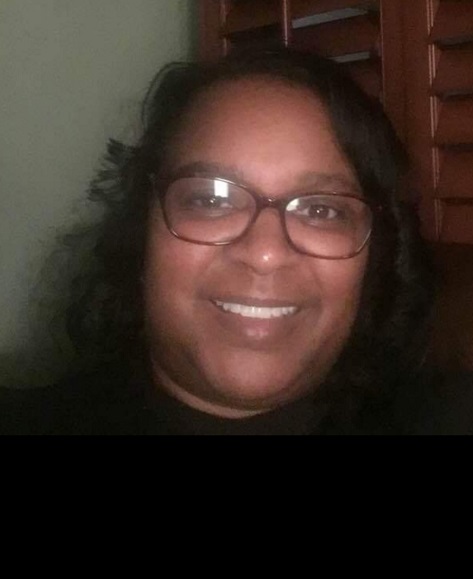 First Lady Lavern L. Jordan was born in Elizabeth City, NC to Otis and Ann Billups*; she is one of five children. She attended the District of Columbia public schools and the University of the District of Columbia where she graduated with honors with a B.A. degree in Business Administration and Accounting. She enrolled in the graduate program at the University of Maryland University College where she completed two courses.

She was baptized as a teenager at New Imagine Community Baptist Church (NICBC). While attending NICBC, she met Alton Wayne Jordan, and they were married on August 15, 1987. From their union, they have two children,
Altonae

Grace, and Alayne Faith; Pastor Jordan had a daughter named Joy Nichole. You can remember their children by the names of Joy, Grace, and Faith. Lavern has one son-in-law Van Hall, and four grandchildren: Lavern has one son-in-law Van Hall, and four grandchildren: Vaniah, Van, Jr., Javon, and Javin.



In December 2017, Lady Lavern retired after 31 years of service with the Office for Civil Rights (OCR). Her last position with the OCR was the supervisor of the Budget and Planning Support Team. In this role, she served as an OCR-wide national expert in the budget process and has traveled to twelve regional offices. She supervised a team of six employees whose job performances ensured OCR operated in accordance with laws, rules, regulations, and policies to protect against fraud, waste, and abuse. During her years with the federal government, Lady Lavern has served as acting budget team leader and team leader for OCR's human resource team. In 2003, she worked with the Office of Management and Budget on the President's fiscal year budget appendix for the US Treasury Department.


As the first lady, she continues to work with her husband and has invested countless hours into the Crusaders Baptist Church ministry. She has served as an usher, devoted choir member, youth director, and assisted her husband as he operated the church van each Sunday. While working with the youth, she began a homework and study program; and authored several plays for the youth. The Christmas plays she authored, and her oral rendition of Jesus' birth has made her renown within the church community. The last play she wrote was loosely based on the passing of her beloved mother—titled A Heartfelt Christmas. She used plays to reach out to the youth and their parents. First Lady Jordan also taught the youth Bible Study class for many years. As youth director, she helped the youth raise money to go on field trips. She currently serves as the Christian Education Director. In this capacity she has:
Sponsored, coordinated, and taught leadership courses;

Encourage church members to participate in church-sponsored training conferences;

Organized and taught a relationship seminar with Pastor Jordan;

Initiated a six-week new membership class;

Developed the church's first newsletter; and

Assisted each ministry in the church as they visualized and wrote their mission statements
First Lady Lavern Jordan loves her roles as a wife, mother, and teacher. She believes God blessed her with these roles. She is so grateful to God for the many blessings he continues to bestow upon her life.

For with God nothing shall be impossible. Luke 1:37
*Deceased